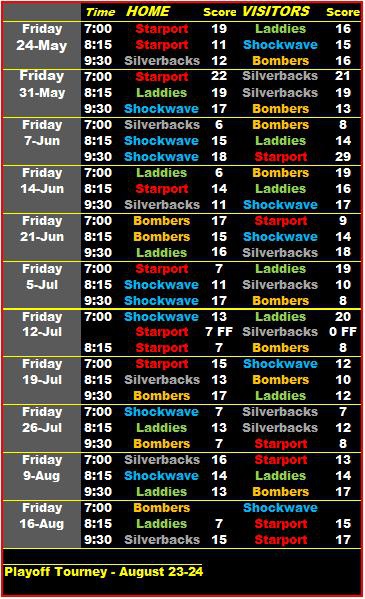 All Rainouts will be played on Sundays.
These dates will be determined by Springwater Township.
Any games NOT able to be rescheduled, due to rain, will be considered a draw.
Click here to view rosters/ games played summary.

Playoff Tournament scheduled for August 26-27-28

Standings:

Schedule:

**** REMINDER!
Scoresheets MUST be left in slot provided in equipment building after every game!

(you can also scan and email scoresheets to akasid22@gmail.com)


ALSO...scoresheets MUST include 1st AND last names!!! (it is impossible to keep track of games played when only first names are listed on sheets)

Playoffs: