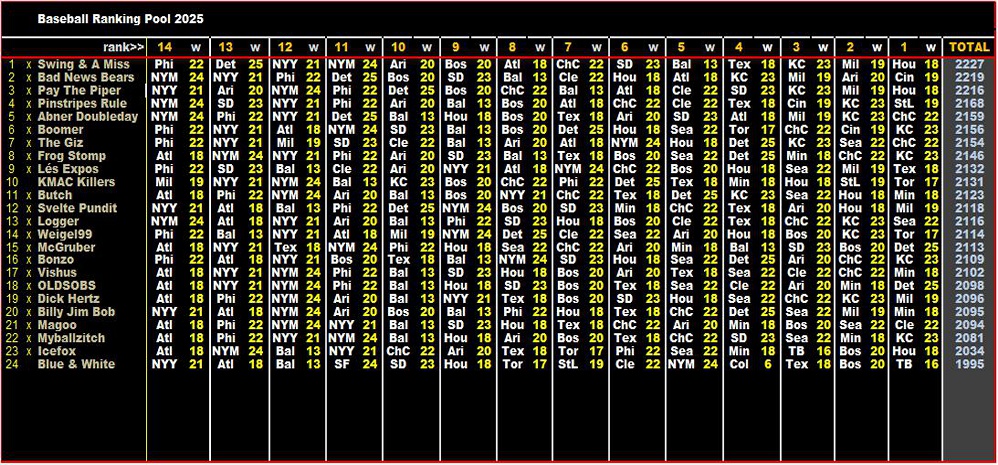 Entry = $20

There are 15 teams in the American League...
Rank all 15 teams, from 1 to 15. You will earn the number of points you have assigned for each team for every win by that team!


Deadline:
Picks are due before Opening Day of MLB season....

Prizes:

1st: $300
2nd $160
(based on 23 entrants)

Baseball Ranking Pool

Pool Info...

Pool Standings...FINAL!

PoolsRus.ca

Sports pools for almost ALL occasions!