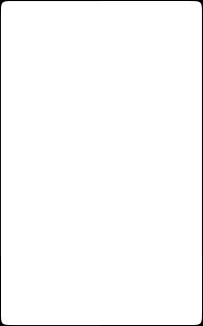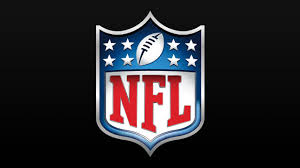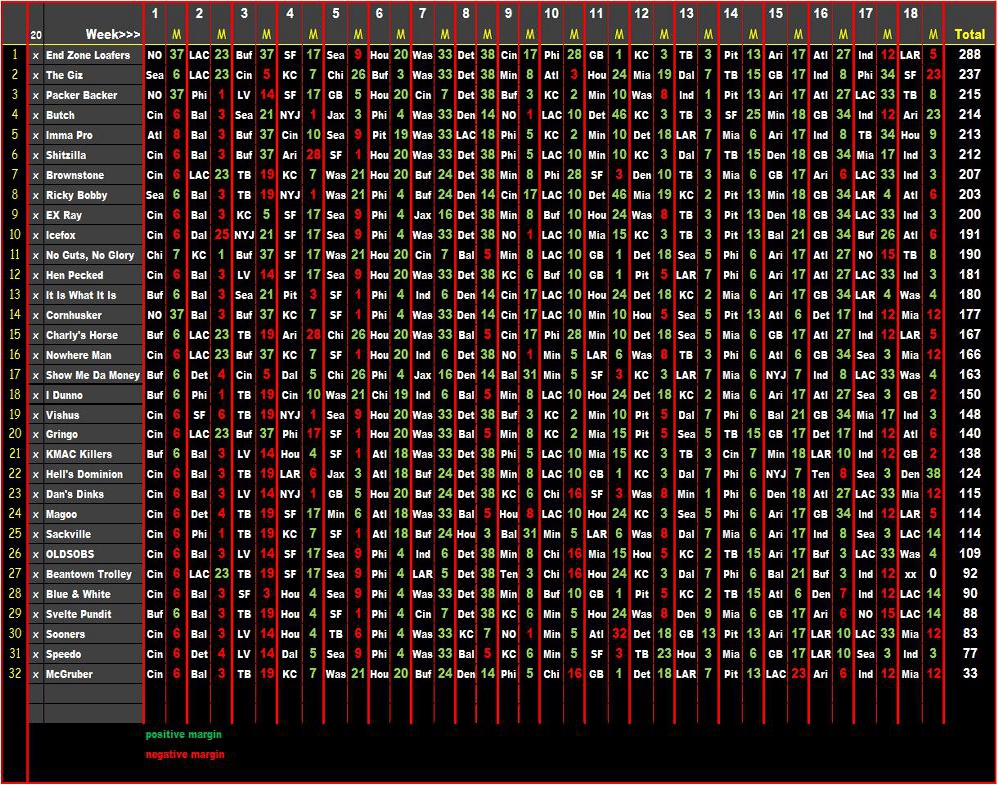 To make your picks:
Click on the link to open pick sheet (you will require Excel), then email picks to akasid22@gmail.com
or, send me an email...subject line "Margin pick", with your selection (be sure to include team name)

Margin Pool pick sheet

Entry = $20

Each week, you will select one team (can't use same team more than once!) Points are earned by the margin of victory that your team has each week.
(eg. Your team wins 30-10...you earn 20 points!)
Should your team LOSE...you are NOT out of the pool...you simply will have the margin of the loss deducted from your total.
(eg. your team loses 23-20...you lose 3 points for that week) Largest total(s) at the end of regular season wins!
You are OUT of the pool ONLY if you fail to submit a pick on any given week!

Deadline:
Pick is due before kick-off of the first game of the week (usually Thursday...)

Prizes
: 1st - $370/ 2nd -$150/ 3rd - $90
(based on 31 entrants)
Please be reminded that picks for this pool are due BEFORE Thursday niter...so they can all be posted here...
It MAY be an unfair advantage to submit picks later...even if you are NOT using Thursday nite game as your pick....

Margin Pool

Pool Info...

Pool Standings...

Weekly observings...
...Rams and Colts lead the way after early games...and, in the end, EVERYONE gets a "green" number for week 6!

PoolsRus.ca

Week # 7 games
Den @ Cle
Car @ NYG
KC @ Ten
Was @ GB
Atl @ Mia
Cin @ Bal
Det @ LAR
Phi @ LV
Hou @ Ari
Chi @ TB
Ind @ SF
NO @ Sea
BYES:
Buf/Dal/Jax/LAC/Min/Pit