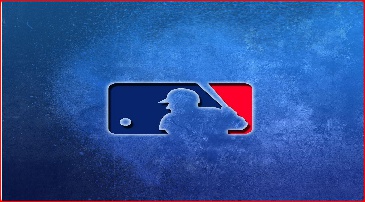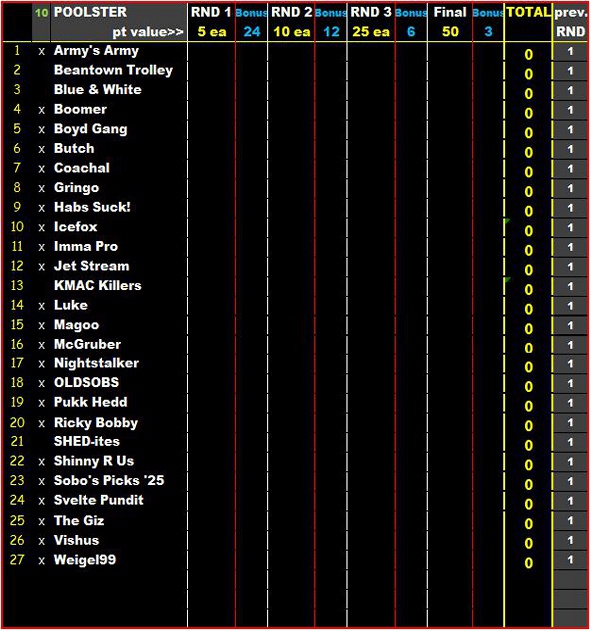 Entry: $10

You must choose correct winner of EACH series in this year's playoffs.
Point value for correct picks increases for each round. In addition, guess how many games the series will go to earn BONUS pts. Poolie(s) with most pts at the conclusion of playoffs will win $$$!


Deadline:
May 15...B4 1st game!

Prizes:
1st - $140/ 2nd $60
(based on 20 entrants)

Scoring:
Correct picks in:
Round 1 = 5 pts each
Round 2 = 10 pts
Round 3 = 25 pts
Stanley Cup Final = 50 pts
Bonus pts: 3 BONUS pts for picking the correct number of games in each series (must pick correct winner of series to earn bonus pts)

Bracket Pool

Pool Info...

Pool Standings...

PoolsRus.ca

Sports pools for almost ALL occasions!