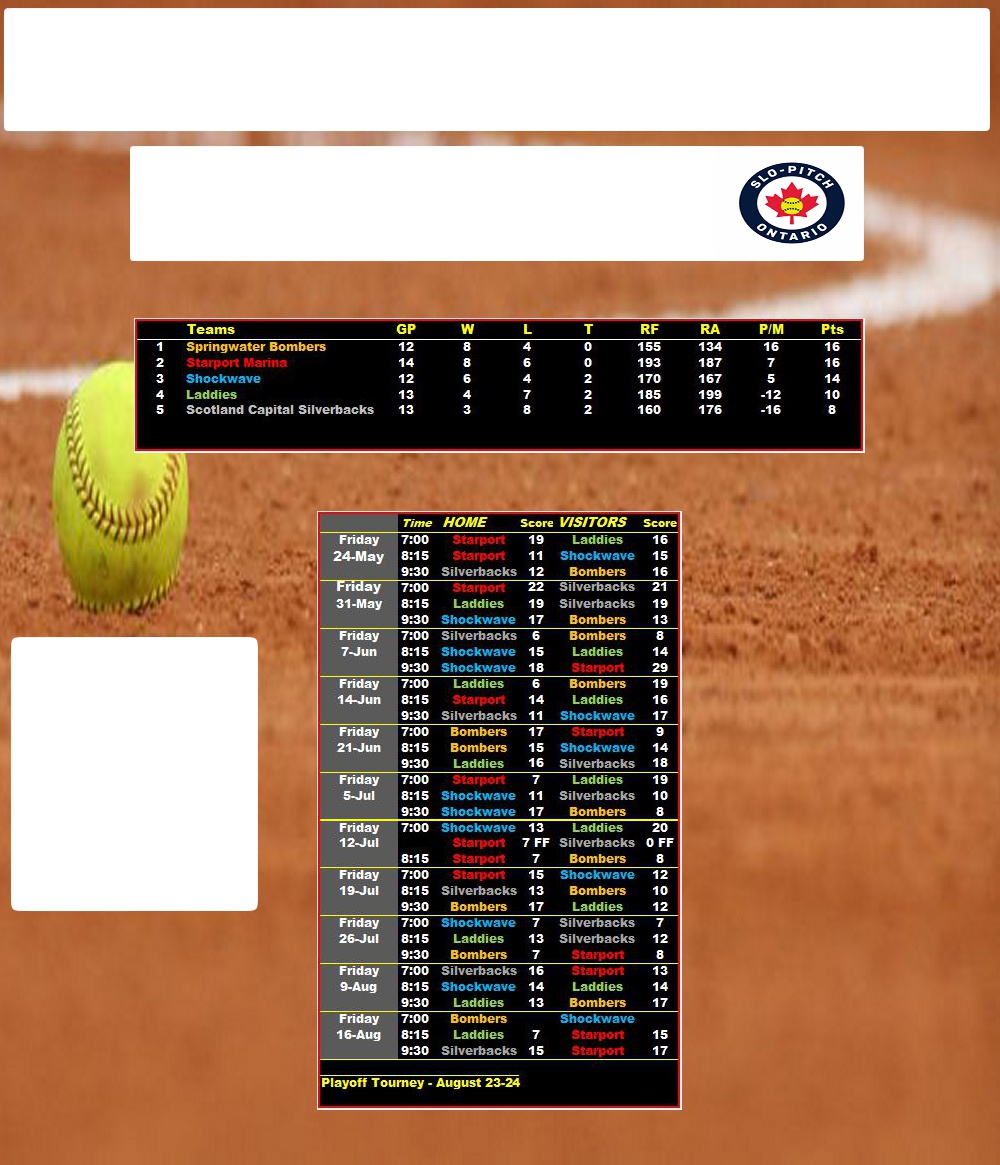 Entry = $20

There are 12 teams that will make the NFL playoffs.
In this pool, you must rank all 12 teams, from the strongest (12 pts), to the weakest (1 pt).
Poolie will receive the number of pts assigned to each team, for every win that team gets.
In addition, predict the total score of Super Bowl game...to be used as tie-breaker at the end of the pool.


Deadline:
Picks are due before kick-off of the first game of the week...

Prizes:

1st - $330
2nd - $170
3rd - $100
(based on 30 entrants)


sports pools for (almost) all occasions!