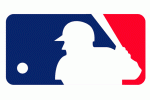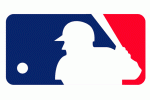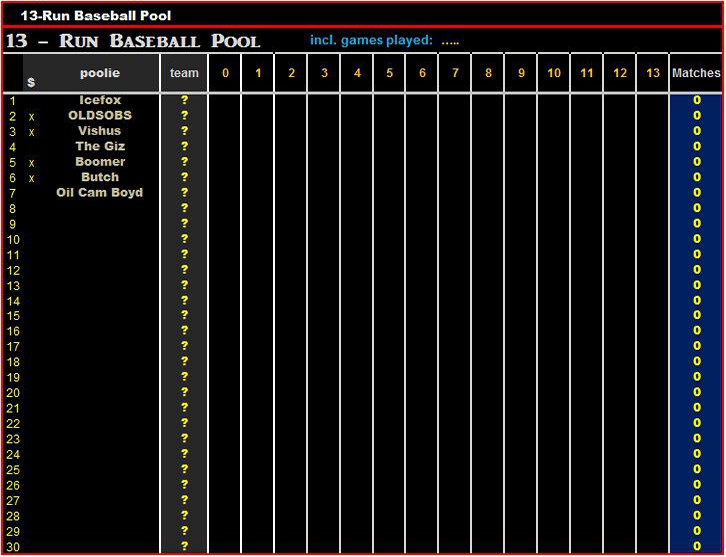 Sports pools for almost ALL occasions!

13 Run Baseball Pool

Pool Info:
(Entry fee $20)

1st 30 poolies ONLY for this pool! Each poolie is randomly assigned a MLB team. Each time your team plays, the number of runs they score will be tracked...
The goal is to be the 1st poolie to have their team score every number...from 0 to 13 runs...

Deadline:
Request entry before Opening day of MLB season...

Prizes:
1st to all numbers: $360, 2nd to all numbers: $180 (based on 27 entrants))


To enter...
Click on link to my email akasid22@gmail.com and say you want in!! (teams will be randomly chosen the night before opening day.


Pool Standings - Leg 2

Pool Standings - 1st leg - FINAL!

...1st leg goes to Habs Still Suck! (no arguments with team name!)...leg 2 begins with Fri. June 3 games...