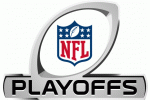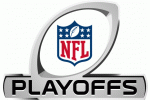 Sports pools for almost ALL occasions!

Football Ranking Pool

Pool Info:
(Entry fee $20)

There are 14 teams that will make the NFL playoffs.
In this pool, you must rank all 14 teams, from the strongest (14 pts), to the weakest (1 pt).
Poolie will receive the number of pts assigned to each team, for every win that team gets.
In addition, predict the total score of Super Bowl game...to be used as tie-breaker at the end of the pool.

Deadline:
Submit your picks before 1st game of the weekend...

Prizes:
1st $300, 2nd $200, 3rd $100 (based on 30 entrants)


To make your picks...
Click on link to open pick sheet (you will require Excel), then email picks to akasid22@gmail.com

Football Ranking Pool pick sheet

Pool Standings

Hmmmm...
...Beantown Trolley with the pool win! OLDSOBS steal 2nd, and 4 tied for 3rd...