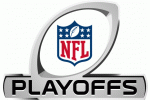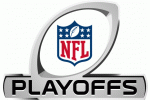 Sports pools for almost ALL occasions!

Playoff Football Pool

Pool Info:
(Entry fee $20)

For all games of the playoffs, you must pick 3 things...
Straight up winner (15 pts), winner vs given point spread (25 pts), and over or under given total (10 pts).
Also, you must predict the NFC and AFC champions (25 pts each)...and the Super Bowl winner (50pts)
Poolies with most points accrued after Super Bowl game will win $$$!

Deadline:
Picks are due before kick-off of the first game of the week...

Prizes:
1st $750, 2nd $350, 3rd $250, 4th $150 (based on 76 entrants)
In honour of a fallen poolie, there will be an Iceman Award this year! Person who finishes dead last in the pool, will get his/ her $20 entry back! This is no reflection of Iceman's ability, just a small token of remembrance. To be eligible, you must make ALL picks...right to the end!



To make your picks...
Click on link to open pick sheet (you will require Excel), then email picks to akasid22@gmail.com

Playoff Football - Super Bowl pick sheet

Pool Standings

Things that make you go "hmmmm"...
...another season finishes in dramatic fashion! Tie for 1st going into Super Bowl game, and an "under" pick for total score lifts Steel Curtain to pool victory over Ruff Riders...well done chaps!
...Covidians end up in 3rd, and Sayz Who? grabs 4th...inaugaral Iceman Memorial Award goes to McFootballstein, who deserves to get his refund...
...a few outstanding entry fee's are owed. Please send them along with all haste, so I can pay the winners...
...thanks to ALL who participated...without you, there are no pools! I had been mulling on this being my final year running these, but I think I have at least one more year in me...hope to have you all back again!

Wildcard
1. LV @ Cin (-6.5) 48.5
2. NE @ Buf (-4.5) 43.5
3. Phi @ TB (-7.5) 51.5
4. SF @ Dal (-3.5) 50.5
5. Pit @ KC (-13.5) 47.5
6. Ari @ LAR (-4.5) 50.5
Conf.Semi's
1. Cin @ Ten (-3.5) 47.5
2. SF @ GB (-5.5) 49.5
3. LAR @ TB (-3.5) 48.5
4. Buf @ KC (-2.5) 54.5
Conf.Finals
1. Cin @ KC (-6.5) 51.5
2. SF @ LAR (-3.5) 47.5
Super Bowl
1. Cin vs LAR (-4.5) 50.5

Wildcard results:
1. Cin Cin U
2. Buf Buf O
3. TB TB U
4. SF SF U
5. KC KC O
6. LAR LAR U
Conf.Semi's results
1. Cin Cin U
2. SF SF U
3. LAR LAR O
4. KC KC O
Conf.Finals results
1. Cin Cin U
2. LAR SF U
Super Bowl result
1. LAR Cin U

Wildcard (my picks - Vishus)
1. Cin LV U
2. NE NE U
3. TB TB U
4. SF SF O
5. KC Pit U
6. LAR LAR O
Conf.Semi's
1. Ten Ten O
2. GB GB O
3. TB TB O
4. KC KC O
Conf.Finals
1. KC KC O
2. LAR SF O
Super Bowl
1. LAR LAR U