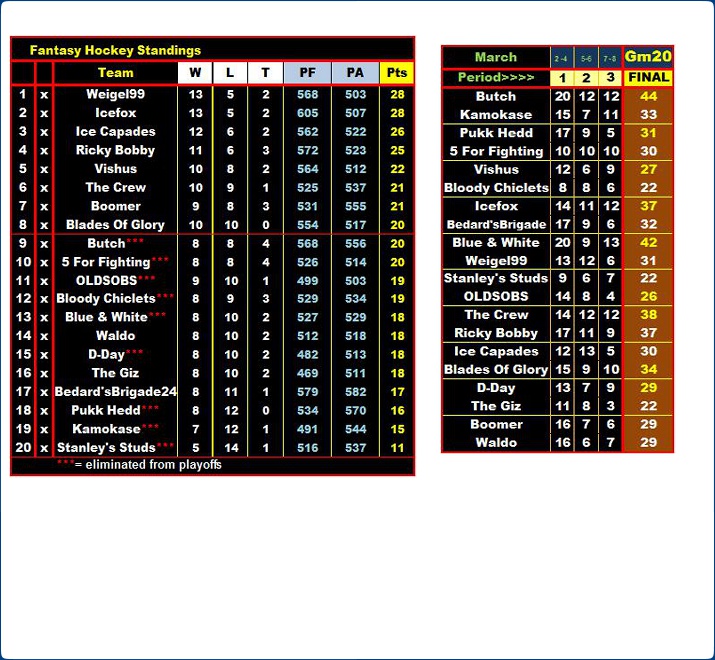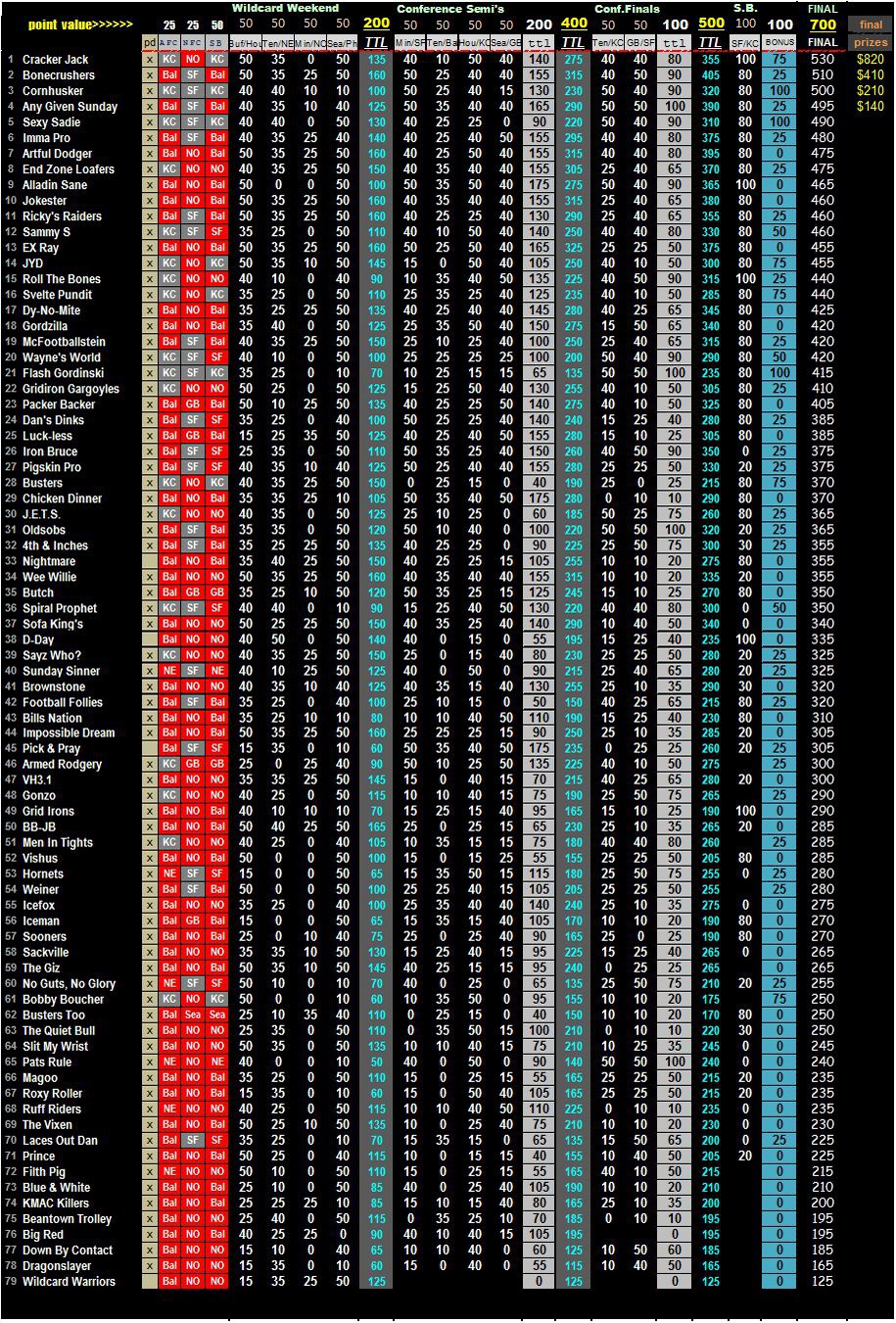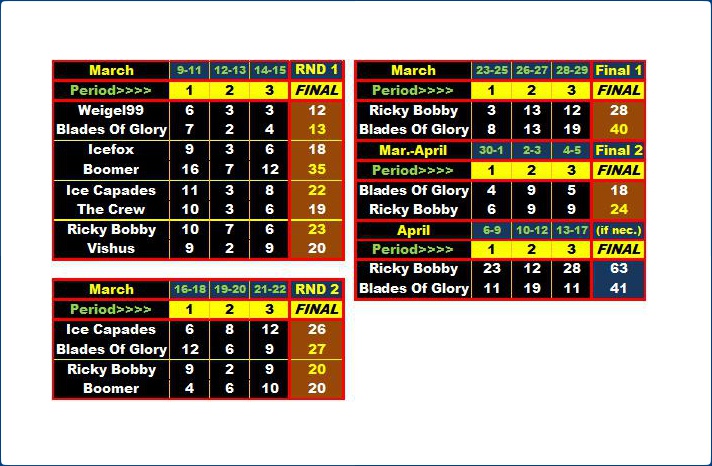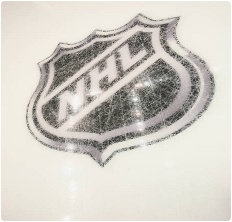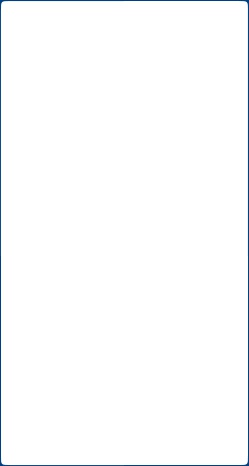 Entry = $20

For all 11 games of the 2017/18 playoffs, you must pick 3 things...
Straight up winner (15 pts), winner vs given point spread (25 pts), and over or under given total (10 pts).
Also, you must predict the NFC and AFC champions (25 pts each)...and the Super Bowl winner (50pts)
Poolies with most points accrued after Super Bowl game will win $$$!


Deadline:
Picks are due before kick-off of the first game of the week...

Prizes:

1st - $820
2nd - $410
3rd - $210
4th - $140
(based on 79 entrants)


Playoff Paraphernalia (Epilogue)

...sadly, another season comes to an end...
Cracker Jack leap frogs 5 poolies to win the Playoff Pool! Bonecrushers are runner up, while Cornhusker (3rd) and Any Given Sunday (4th) also make it to a paying position....congrat's to you all...
...lots of no-shows at the end, as many poolies realized their fates were sealed...
...a BIG thank you to ALL who participated...without you, there are no pools!
...anyone with winnings earned should email me with info on where to send $$$...and if you owe entries, please etransfer to akasid22@gmail.com as soon as you can, so I can pay the winners....
...hope to see you all again next year! (2 Hockey Playoff Pools are next on the agenda....)

sports pools for (almost) all occasions!

Super Bowl Results
KC KC U


Super Bowl
1. KC (-1.5) vs SF 53.5

The Commish's picks (Vishus)
KC KC O