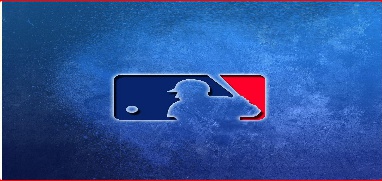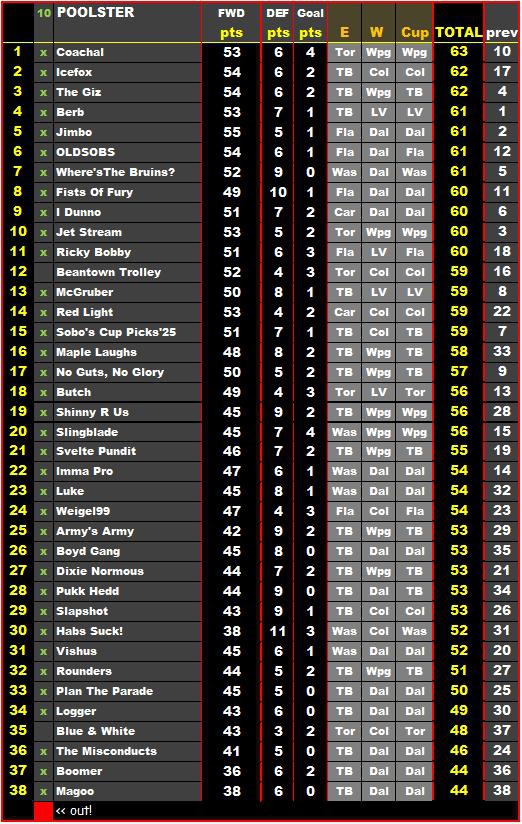 To make your picks:
Click on the link to open pick sheet (you will require Excel), then email picks to akasid22@gmail.com

Playoff Hockey Entry Form

Entry: $10

Shown in entry form are all 24 teams that have qualified for this year's playoffs. You must choose ONE (1) player for each team shown...so that you end up with 18 forwards, 4 defencemen, AND,1 goalie from each conference...(there is no limit to how many defence or forwards you pick from each conference...so long as you end up with 18 forwards and 4 defencemen total! But your 2 goalies MUST come from separate conferences!!!)
Also, predict the Conference Champs and Stanley Cup winner before the playoffs start!


Deadline:
TBA

Prizes:
1st - $120/ 2nd - $60/ 3rd - $20
(based on 20 entrants)
Scoring: Fwds & defence get one pt per goal and/or assist...Goalies get 1 pt per win, 3 per shutout, and 4 for goal and/or assist...Correct team picks worth 5 pts each...

Playoff Hockey Pool

Pool Info...

Pool Standings...

View Rosters/ scoring here

PoolsRus.ca

Sports pools for almost ALL occasions!