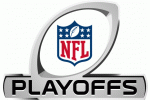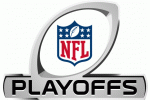 Sports pools for almost ALL occasions!

Prop Pool

Pool Info:
(Entry fee $5)

There are 14 teams that will make the NFL playoffs.
In this pool, you must rank all 14 teams, from the strongest (14 pts), to the weakest (1 pt).
Poolie will receive the number of pts assigned to each team, for every win that team gets.
In addition, predict the total score of Super Bowl game...to be used as tie-breaker at the end of the pool.

Deadline:
Submit your picks before Super Bowl kick off!

Prizes:
$205 (based on 41 entrants)


To make your picks...
Click on link to open pick sheet (you will require Excel), then email picks to akasid22@gmail.com

Prop Pool pick sheet

Final 2021 Standings

Results:

1 Pt:

1 Heads
2 Cin
3 LAR
4 Pass Play
5 LAR
6 TD
7 No
8 Pass
9 LAR
10 Under 35 yds
11 LAR
12 none

2 Pt:

13 LAR
14 Under 30.5
15 LAR
16 Cin
17 LAR
18 1st Half
19 complete
20 Cin
21 No
22 LAR

3 Pt
:
23 No
24 Stafford
25 odd
26 Cin
27 No
28 3 or more
29 Higgins
30 Yes
31 LAR
32 1st
33 FG
34 TD
35 other OFF player

Ttl score:

43


Hmmmm....

multiple entries for Omicronian pays off! Enough stuck with one of them to win the pool!
(see? flipping a coin CAN work!!)
...it was pointed out to me that #9, first penalty, was actually LAR, NOT Cin. I have reviewed the sheets. and while some totals may be a point more or less, it did NOT affect the final winners result (it would actually ADD a point to his total!)...lesson learned...wait until sober before posting results!

Final 2022 Standings