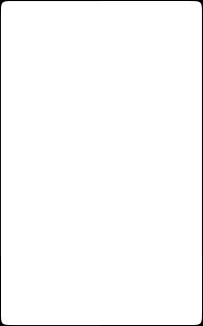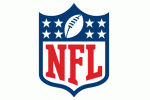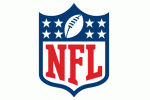 Sports pools for almost ALL occasions!

Weekly Picks Pool

Pool Info:
(Entry fee $90 - $5/ week)

For EACH game of the regular season, you must pick 3 things. Straight up winner (2 pts), winner vs given point spread (3 pts), and over or under total score given (1 pt). In addition, from your "vs spread" picks, choose one that is your "Best Bet" (5 bonus pts). You also predict the total score of Monday Niter, to be used in case of a tie in points each week. Poolie with highest number of points will win "weekly pot"! (see prizes below for breakdown)

Deadline:
Picks are due before kick-off of the 1st game of the week.
(this pool DOES NOT use Thursday games, except for US Thanksgiving week)

Prizes:
$4 of every $5 collected from each poolie, each week will make up "weekly pot".The other $1 per poolie will go towards year-end prizes. Other prizes include: The Big Kev Memorial Award, which goes to poolie who finished 42nd (or 24th, if not enough poolies). It will be free entry to Playoff Football Pool, a $20 value.
The Poolie with the LEAST amount of points at the end of the season will get their $90 entry refunded to them. This is known as the Alladin Sane Award. To be eligible, you MUST make EVERY pick EACH week! Top 3 finishers at the end of the season will also win cash awards...amount is dependant on number of poolies.


To make your picks...
Click on link to open pick sheet (you will require Excel), then email picks to akasid22@gmail.com

Weekly Picks Pool - Week 18 Pick Sheet

2021 FINAL Standings

Week 18 games/ lines:
1. Den @ KC (-10.5) 44.5
2. Phi @ Dal (-3.5) 42.5
3. GB (-11.5) @ Det 46.5
4. Ind (-15.5) @ Jax 44.5
5. Was (-6.5) @ NYG 38.5
6. Chi @ Min (-3.5) 44.5
7. Ten (-10.5) @ Hou 43.5
8. Pit @ Bal (-4.5) 42.5
9. Cin @ Cle (-2.5) 44.5
10. SF @ LAR (-5.5) 44.5
11. Car @ TB (-8.5) 42.5
12. Sea @ Ari (-6.5) 48.5
13. NE (-6.5) @ Mia 40.5
14. NO (-4.5) @ Atl 40.5
15. NYJ @ Buf (-17.5) 44.5
16. LAC (-3.5) @ LV 48.5

Week results:
1. KC Den O
2. Dal Dal O
3. Det Det O
4. Jax Jax U
5. Was Was U
6. Min Min O
7. Ten Hou O
8. Pit Pit U
9. Cle Cle U
10. SF SF O
11. TB TB O
12. Sea Sea O
13. Mia Mia O
14. NO NO O
15. Buf NYJ U
16. LV LV O

Mon. Nite total score: 67

The Commish's picks:
(team name:Vishus)
1. KC KC O
2. Dal Phi O
3. GB GB U
4. Ind Jax O
5. Was NYG U
6. Min Min O
7. Ten Ten U
8. Bal Pit U
9. Cin Cin O
10. LAR SF O
11. TB TB O
12. Ari Sea U
13. NE NE O
14. NO Atl O
15. Buf NYJ U
16. LAC LAC O
Best Bet: 9
Mon. score: 51

Weekly Winners:
1. Shy Boy
2. The Giz
3. Venom
4. Cornhusker
5. Magoo
6. No Guts, No Glory
7. Sackville
8. Big Tiny
9. Sooners
10. VH3.2
11. Ruff Riders
12. Grid Irons
13. Bills Mafia
14. Armed Rodgery
15. Pigskin Pro
16. Ricky's Raiders
17. McGruber
18. Sammy S

Weekly Wonderings...
...3 Playoff Pools + Super Bowl Squares & Prop Pool's are up next! Matchups are set, and all are ready to enter!
...another season comes crashing to a halt, which is probably a good thing, as it was rather cray cray!
...a hard luck finish by The Quiet Bull, who gets edged out for final weekly pot by Sammy S...(I believe the S stands for shit-lucky! the win also vaults him into 42nd overall...gaining him free entry to Playoff Pool)
...Magoo picks a bad week to shit the bed, allowing Ricky's Raiders to finish 1st overall!
...perrennial contender, Cornhusker, does just enough to take 3rd...and alas, sexy as she might be, Sexy Sadie wins this year's Alladin Sane Award, and gets refund of her entry! Thanks for coming out!...congrat's to Duth19 for getting final :-( o' the week. It wins you nothing, but congrat's anyway!
...as for winnings, please email me your contact info, as to where I can etransfer your $$$ (you can also apply any/ all of it to upcoming pool entries...just let me know!
...congrats to all the winners, and many thanks to ALL who participated...without y'all. there are no pools!!!