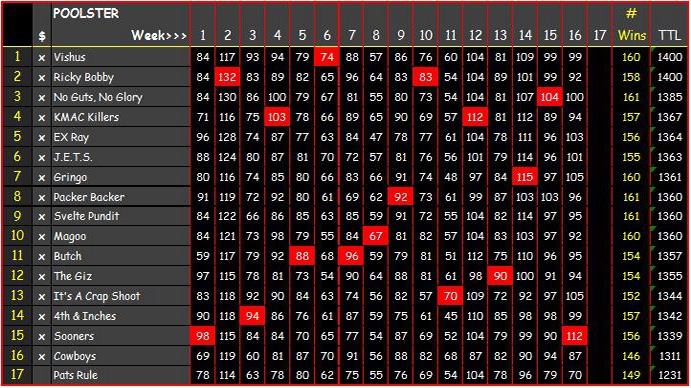 Entry = $85 ($5/ week)

As usual, you'll pick winners of all games...with no point spread! You will ALSO apply a "weight" to each pick, from 1 to 16 (with a full slate of games.)

Weight numbers will change during "bye" weeks

You will be awarded the number of points you applied, for each correct pick!
You CANNOT use the same "weight number" more than once!

Also...you must predict the TOTAL SCORE of the Monday niter...which will be used as a tiebreaker.


Deadline:
Pick(s) are due before kick off of first game of the week...usually Thursday night

Prizes:
1st - $300/ 2nd - $200/ 3rd - $95
PLUS $50 to weekly winner!
(based on 17 entrants)


...

NFL Winners Only Pool